Fast, accurate daily investment reporting for companies, trusts and individuals
Class Portfolio is a powerful cloud software solution for streamlining investment portfolio accounting, administration and reporting.
A cost effective, highly automated solution
Class Portfolio is an automated and cost effective software solution for accountants, administrators and financial advisers, providing the ability to manage the administration, accounting and reporting needs for your clients' investment portfolios. The feature-rich solution makes an immediate difference to your business and dramatically reduces portfolio administration time.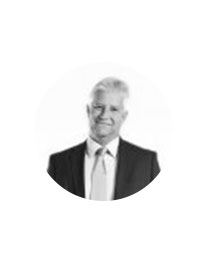 The time and cost savings of moving from a manual book keeping system to the highly automated Class Portfolio has been spectacular. Managing income utilising automated data feeds is simple and efficient along with tracking share trades and cost base or CGT calculations. Complex demergers and corporate actions are less daunting as you are prompted to deal with them as they're happening and often with the tax ruling already embedded in the process.

Warwick Burgess, shifturmind
Automating data entry with direct-connect data feeds
With Class Portfolio, up to 99 per cent of data entry can be achieved without manual processing, by automating daily market and transactional direct-connect data feeds from more than 200 banks, managed funds, wraps and brokers. This results in significant time savings, increased productivity and improved data accuracy.
A feature-rich solution that greatly simplifies administration
Class Portfolio has an extensive set of features that greatly simplify investment portfolio administration. The solution provides daily investment balances and valuations; automatic income generation driven from ASX and foreign market announcement data; automated accounting of foreign assets; bulk processing of complex corporate actions; instant property valuations - and lots more.
Give clients access to view investment data
Class allows accountants and administrators to grant their clients and associated financial advisers with online access to a tailored view of Class so they can check daily valuations, asset allocation, investment performance, CGT position and more - anywhere and at any time.